Kitchen Remodeling
High-Quality, Efficient Kitchen Renovations with Duracraft Construction LLC
You Dream It. We Build It.
Kitchen remodeling can be a daunting task, especially in the planning stages. Besides the general color scheme, you also need to think of materials from floor to ceiling. Are you going for a modern minimalist style with its angular, clean, and sleek look; or perhaps more of a country kitchen feel surrounding yourself with fine wood cabinets and floors with little cubby holes for every item? Are you looking for some fine stone countertops to bring a smooth polished feel into the space, or an ornate tiled backsplash to bring color and vibrancy into the room?
Whatever your ideas, Duracraft Construction LLC is here to help Ashland, MA homeowners plan out their kitchen remodeling ideas and then execute them to perfection. As a whole house remodeling company, we know all the ins and outs when it comes to re-doing any room, but kitchen renovations are one of the areas we specialize in. This gives us an even greater opportunity to exercise our creative muscles. Kitchen remodeling projects need to have a mix of aesthetic appeal and functionality, so figuring out the best way to have the layout and extra features to add in is a fun challenge to undertake.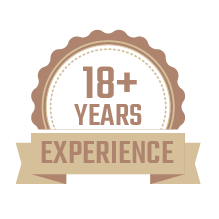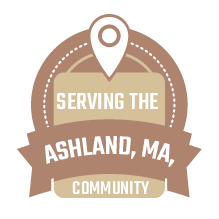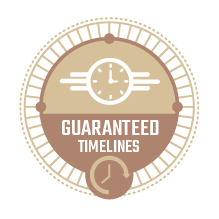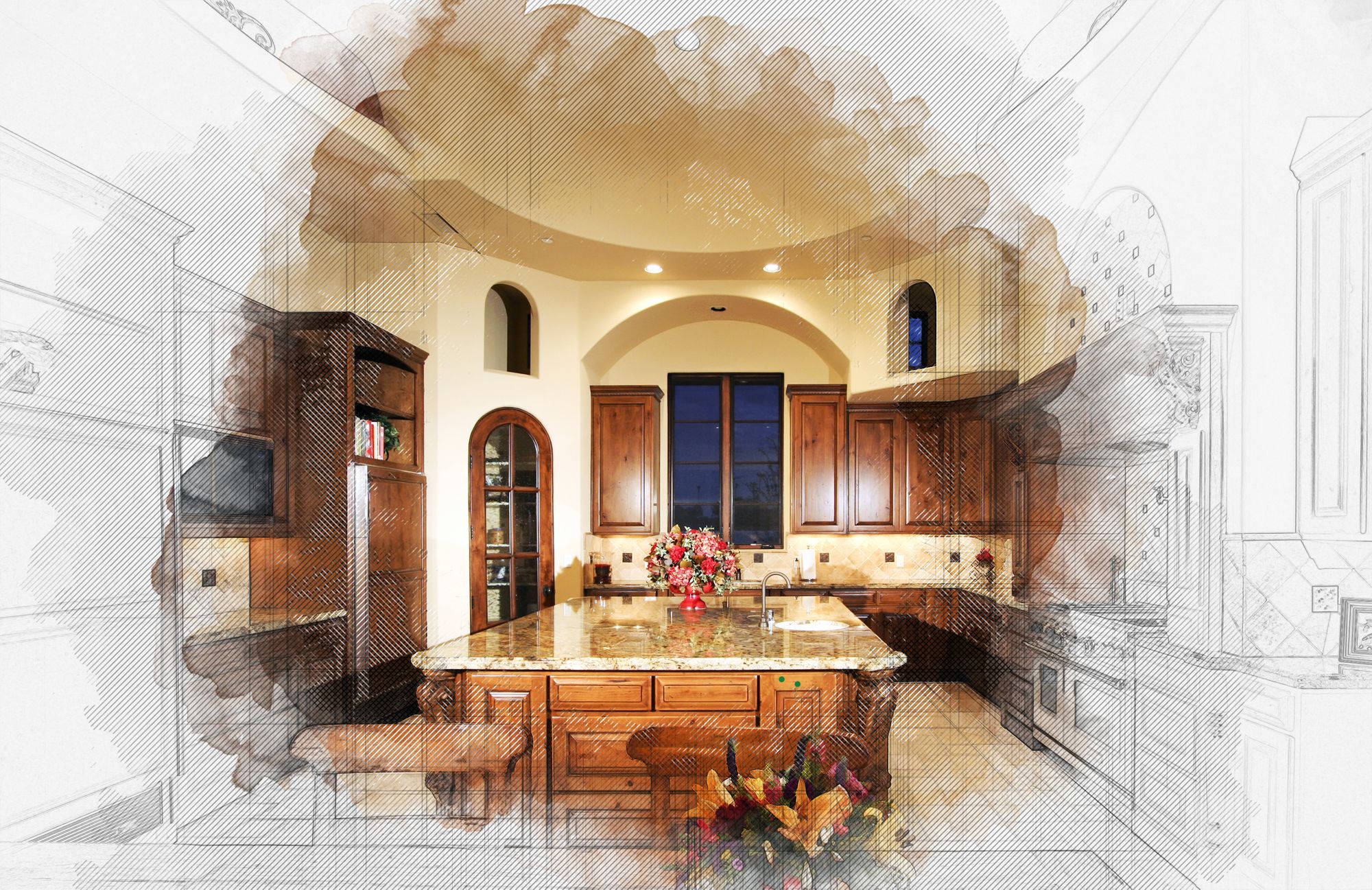 Benefits Of Investing in Kitchen Remodeling
Refurbishing your kitchen and totally transforming it's aesthetic can work wonders for your home's overall decor and aura. Aside from transforming it into a space that you look forward to seeing every day, our Duracraft Construction LLC crew can help provide long-term value to your home's interior and overall property. Discover some of the primary reasons why you should invest in home renovations, and get in touch with us to get started:
Avoids several small repairs, thus having money in the long run
Increases your property's resale value and price
Increases kitchen storage space
Cleans & declutters your kitchen
Improves kitchen's overall functionality & comfort
Incorporates important, current safety features
And more!
Whether you're looking to take advantage of these benefits, or are ready to finally build your dream kitchen space, Duracraft Construction LLC can help you build it! We work quickly and professionally so your kitchen remodeling project will be done by the projected end date, guaranteed...
A Look Inside Our Kitchen Remodeling Company's Process
With any major home improvement project, it's important to have a clear timeline of events and thorough communication. Duracraft Construction LLC in Ashland, MA is proud to prioritize consistent communication with our clients throughout all our kitchen renovations. Our work is designed to provide long-term value for every homeowner, so they can enjoy a new, beautiful space for years to come. In addition to being completely transparent about how the project is coming along, our professional staff employs innovative, comprehensive solutions to any design or construction issues we may encounter. Our goal is to ensure you're well-informed during the kitchen remodeling process.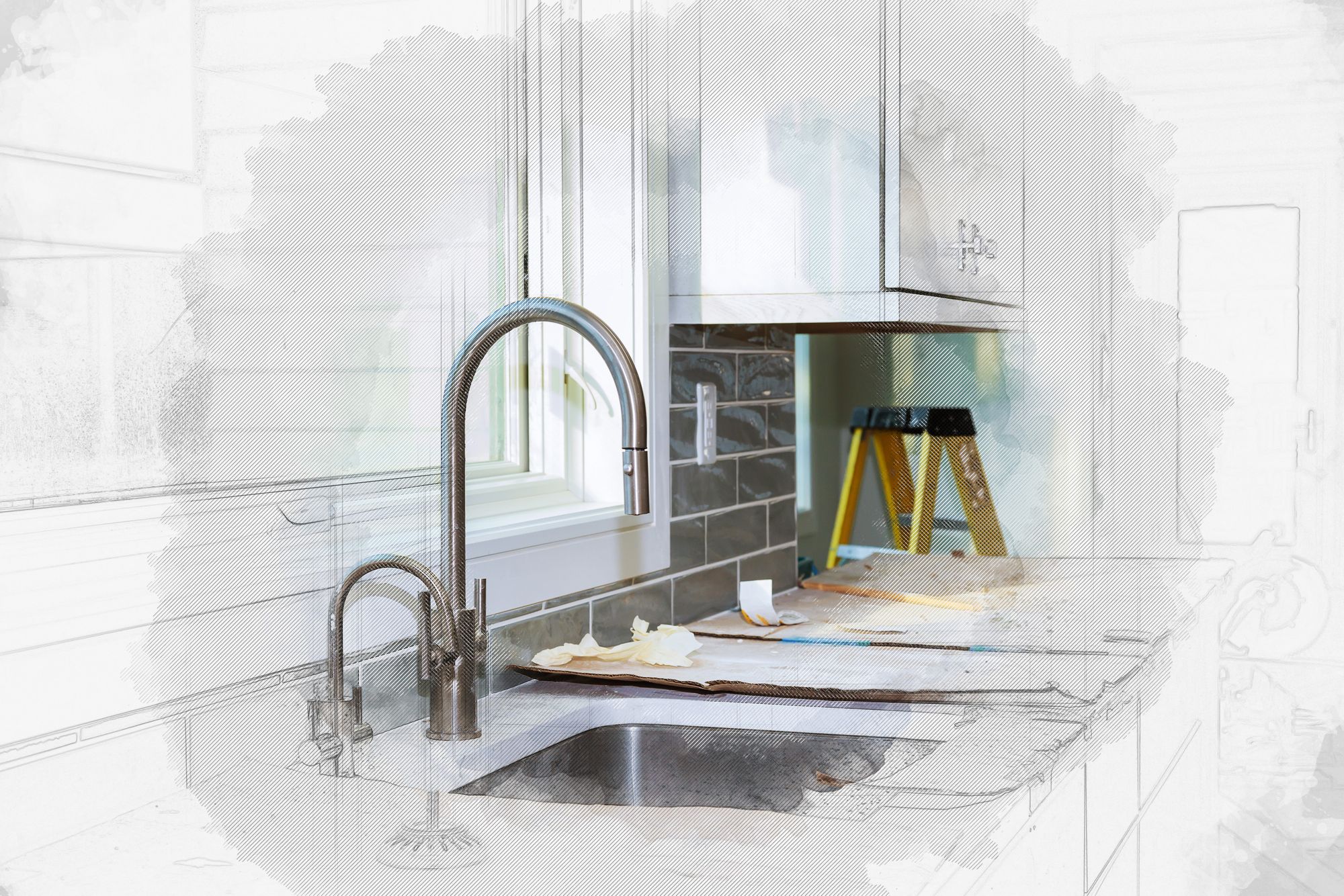 Different Features & Aspects Of Kitchen Renovations
When it comes to sitting down and planning out your kitchen remodeling project, there are several different aspects to consider. Duracraft Construction LLC can help you pinpoint and finalize exactly what you'd like to change about your current space, while also providing expert advice on functionality and design. With any small or large kitchen renovation, several different enhancements can be made, including:
Plumbing & electrical reconfiguration

Paint & wallpaper changes

Flooring updates or replacements

Adding new cabinets or storage spaces

Installing new countertops, sink backsplashes & appliances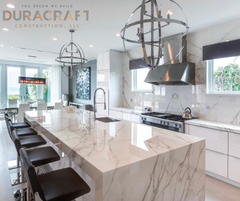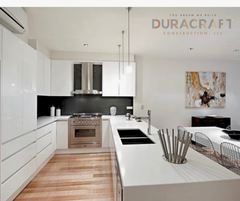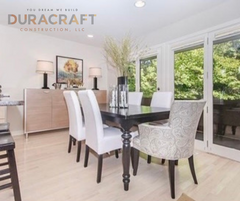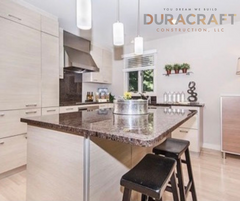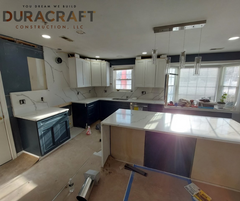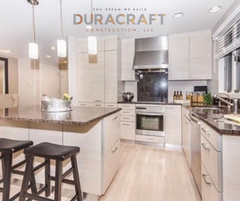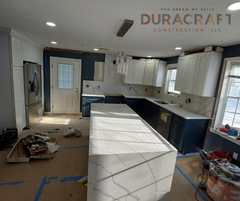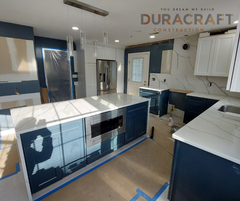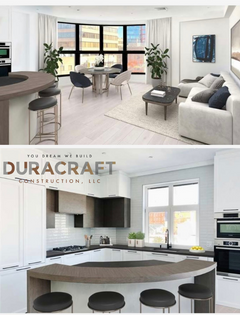 Discover All Duracraft Construction LLC's Kitchen Renovation & Major Remodeling Services
For over a decade, Duracraft Construction LLC has been a trusted source of kitchen renovations and kitchen remodeling projects in the Ashland, MA area. Our professional team has the knowledge and skills needed to get the job done correctly, with the right amount of attention, and within the established timeline. Our goal as a kitchen remodeling company is to provide high-quality, efficient solutions to all your kitchen-related issues, and to give you a space you can be proud of. Take advantage of all our different residential revocation projects and contact us today to see how we can help!